Quartier Chinois (Chinatown)
Discover the east meets west exoticism of Paris' 13th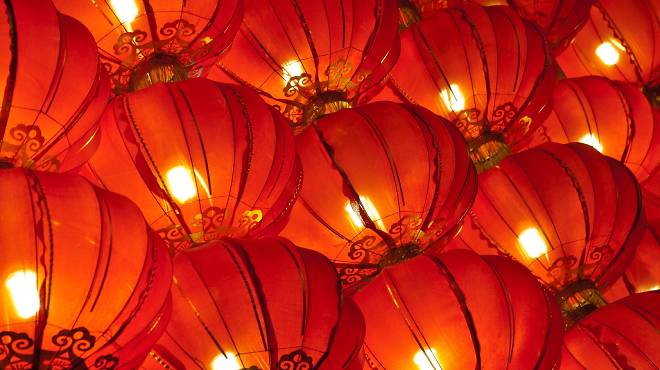 Shutterstock
South of Tolbiac the shop signs suddenly turn Chinese, Vietnamese, Cambodian and Laotian, oriental spices fill the air and even McDonalds is decked out 'à la Chinoise'. Welcome to the city's main Chinatown (Quartier Chinois): set amid 60s tower blocks in the triangle formed by avenue d'Ivry, avenue de Choisy and boulevard Masséna, this is where you'll find exotic groceries, Vietnamese Pho noodle bars, hairdressers and Chinese patisseries, along with the huge Tang Frères supermarket (48 ave d'Ivry, 13th), which sells everything from dim sum and fresh spices to ready-made sauces and rice-cooking machines. There's even a Buddhist temple hidden in a car park under the tallest tower (ave d'Ivry, opposite rue Frères d'Astier-de-la-Vigerie, 13th).
The Olympiades shopping centre (44 ave d'Ivry, 13th) is the meeting point for many of Paris' Asian communities. Head to the middle floor and you'll find shops hawking fabulous tat from Buddha effigies to Thai pop CDs; and should you dare to enter the car park in the evening, you can peruse an oriental market, laden with spices and roasted duck – a scene that whisks you from Paris to Shanghai in seconds.
Needless to say, Chinatown is at its best during Chinese New Year when dragons and dancers take to the streets; but it's fun for a stroll the rest of the year too – especially when you're hungry: For a taste of Chinatown try one of the eateries below…
Restaurants in Chinatown
Rated as: 4/5
Critics choice
Fans of South-east Asian food eventually learn to seek out Laotian holes-in-the-wall in Paris rather than splurge on flashier Thai restaurants. A perfect example is this Chinatown joint, easy to spot thanks to the queue outside the door. The food is cheap and delicious, and the service friendly. Among the highlights are lap neua, a tongue-tickling, chilli-spiked salad made with slivers of beef and tripe; khao nom kroc, Laotian ravioli filled with shrimp; and sweet, juicy prawns stir-fried with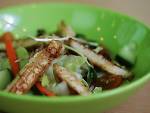 The Vietnamese fare here is a notch above what is normally served in Paris. Seating is elbow to elbow and, should you come on your own, the waiter will draw a line down the middle of the paper tablecloth and seat a stranger on the other side. That stranger might offer pointers on how to eat certain dishes, such as the no.42: grilled marinated pork to be wrapped in lettuce with beansprouts and herbs and eaten by hand, dipped into the accompanying sauce (no.43 is the same thing, but with
70 rue Baudricourt, 13e, Paris, France
More info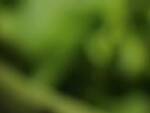 Look beyond the cheap furniture and the waiters' grumpy faces: Vietnamese canteen Pho 14 is the place to come for delicious Pho soups, filled with noodles, meat-balls, beef, and prawns, all served with fresh mint and basil. Other specialties worth testing are the crispy pork spring rolls (nems) and squidgy ravioli vapeur (steamed dumplings). There's take-out too, if you don't want to wait for a table (there are usually queues).  
---
Write your own review