Entertainment in English
Where to go for banter in the Bard's tongue...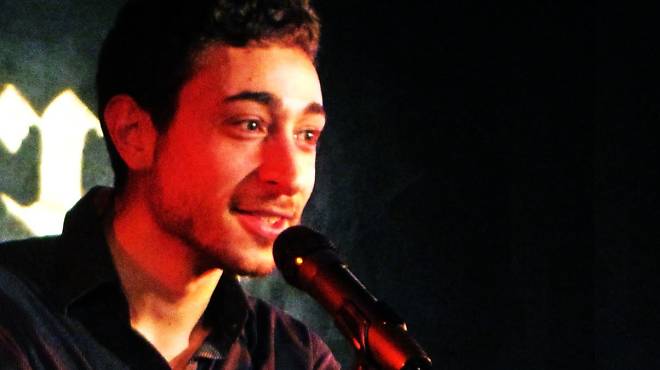 Sebastian Marx
The number of English language theatre groups in Paris may have dwindled recently; but stand-up comedy is on the rise, and théâtres like the Odéon,Théâtre de l'Europe usually include a couple of works in English each season. Check out this list of suggestions, and when all else fails, head to the flicks...
When French comedy no longer hits your funny bone, promoter Karel Beer's Laughing Matters nights at La Java (organised by his Anything Matters company, which also programmes concerts) usually hits the spot. Expect big names from the Anglophone stand-up world, like Rich Hall, Greg Proops and Josie Long, and tickets that fly like hotcakes.
La
The tiny La Cible theatre in the heart of SoPi (South Pigalle) promotes raucous comedies and one-man shows by emmerging actors. While 90% of the programme is in French, there's usually at least one English language comedy show and stand-up act each week.
62 bis, rue Jean Baptiste Pigalle, 9e
More info
Streams of original language plays (including some in English - check the website) put the neo-classical Théâtre de l'Europe in a league of its own. Highlights for 2012 include 'Prometheus Bound', from Aeschylus, directed by Oliver Py and August Strindberg's 'Miss Julie' (starring Juliette Binoche), plus the Impatience festival for young theatre
Aside from the occasional play in English, this elegant theatre directed by Micheline Rozan and Peter Brook boasts one of the most imaginative programmes of chamber music in the capital. Adventurous programming this year includes an evening of festive music from 17th-century Istanbul, Müsennâ, and the return of veteran harpsichordist Gustav
37 bis boulevard de la Chapelle, 10e
More info
Every Friday (8pm) belly laugh deprived expats and anglophile Parisians head to the Pranzo-Gymnase (tucked away inside the Théâtre du Gymnase) for a night of sidesplitting, caustic comedy signed American stand-up comedian Sebastian Marx. His hour-long show, "A New Yorker in Paris", which covers Marx's experiences in Paris as an expat, is
This ambitious 18-screen development screens art movies as well as mainstream fodder, also and hosts regular meet-the-director events. The UGC's other branch, the 19-screen UGC Ciné Cité Les Halles (7 place de la Rotonde, Nouveau Forum des Halles, 1st, 08.92.70.00.00) serves the same mix of cinema and events.

For €19.80 a month, the
---