Opéra & Grands Boulevards
The liveliest quarters of the Right Bank (2nd, 8th, 9th and 10th)
---
Night owls know this part of the Right Bank well: Grands Boulevards and Opéra are the quartiers where clubs, theatres and bars have reeled in pleasure-seekers for centuries. The area got its look when Baron Haussmann carved his iconic boulevards through Paris' old centre during the Second Empire. Charles Garnier's wedding cake (Palais Garnier) is there as a gilded centre-piece, but this is also where you'll find the Rex Club (temple to electronica), David Lynch's much talked about Silencio club, numerous Irish pubs and comedy theatres. History-wise the district's got a lot going for it too - it was near today's Hôtel Scribe that the Lumière brothers held the world's first public film screening in 1895. Further down the boulevard towards Place de la Madeleine, the Olympia concert hall was the a legendary venue for Piaf, the Beatles and anyone in chanson. And just opposite at N° 35, pioneering portrait photographer Nadar opened a studio in the 1860s, frequented by Offenbach and Doré. In 1874 it even hosted the very first Impressionist exhibition. While you're in the area, don't miss the Opéra Garnier's ceiling, painted by Chagall in 1964 and don't forget to free your inner shopaholic in the Grands Magasins (department stores) Galeries Lafayette and Printemps, which line boulevard Haussmann just behind. At Christmas the crowds line up to admire the sparking window displays, so sharpen your elbows.
Restaurants in Opéra & Grands Boulevards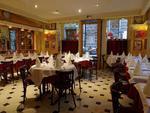 Fun, friendly and value for money, Les Noces de Jeannette's is a buzzy, sociable place popular with groups of friends and wonderfully French. Stood opposite Opera Comique and near the Grands Boulevards, it's very central and easy to find. Five rooms over two floors begin with a cosy entrance bistro adjoining a 30 to 50s cinema-themed dining room, both serving seasonal, brasserie-style daily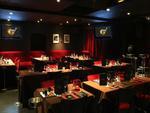 Happy Days restaurant and cabaret in Paris is living proof that the music and telly of the sixties, seventies and eighties never died. In fact, we've found the exact location in Paris where you can hear nightly renditions of the great sounds of the era -- soul, blues, r'n'b, rock, disco -- and view scenes from classic tv shows in an atmosphere that's warm and welcoming and most of all fun. This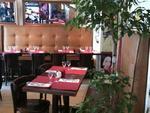 L'Ami Georges is known for its traditional French food. It fits the image of a classic Parisian bistro too, with its wicker chairs grouped outside beneath a burgundy awning on the corner of Rue Quatre Septembre across the river from Ile de la Cite. Inside is all softly-lit cosiness. Confit de canard, cassoulet, cheese burger, terrines, mussels in white wine, steak frites – everything is fresh
More Restaurants...
---
Hotels in Opéra & Grands Boulevards
Hotel Icône
Ideally in Paris' stylish 2nd district, Hotel Icône is just a 10 minute walk from Opera Garnier and 220 yards from Richelieu-Drouot Metro Station. It features stylish, air-conditioned rooms.Each soundproof room is individually decorated and pays tribute to different cinema icons. A flat-screen TV with satellite channels and a minibar are provided in each room.Every morning, breakfast can be
4 Rue D'amboise, 75002
€95.00 to €390.00 per night
Book online
Lautrec Opera
Housed in the former home of the painter Toulouse Lautrec, this hotel is a 3-minute walk from Richelieu Drouot Metro Station, which leads directly to the Opera Garnier. It offers free Wi-Fi in the entire building.All the air-conditioned rooms at Lautrec Opera include a flat-screen TV with cable channels and a bathroom with a hairdryer and a bathtub or shower. A desk and a safe are also
8-10 Rue D'Amboise, 75002
€110.00 to €130.00 per night
Book online
Mercure Paris Opera Cusset
In central Paris, less than half a mile from Opéra Garnier and the famous department stores, Mercure Paris Opera Cusset features stylish air-conditioned rooms and free Wi-Fi access.Each room comes equipped with a flat-screen TV with satellite channels, tea and coffee-making facilities and a private bathroom. All rooms are accessible by elevator.A buffet breakfast is served in the 18th-century
95 Rue de Richelieu, 75002
€114.00 to €235.00 per night
Book online
More hotels...
---
Shopping in Opéra & Grands Boulevards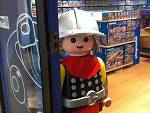 Village Joué Club, the largest toy store in Paris, is spread out in and around passage des Princes. The rabbit warren kiddie complex totals nearly 22,000 square feet with fifteen individual storefronts. Parents could lose days being dragged from the Playmobil section to the costume room via shelves laden with dolls, wooden toys and action figures. There's even a children's hairdresser and room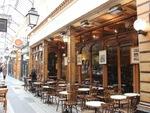 Opened in 1834 and going strong ever since, featured in Emile Zola's 1880 novel 'Nana', the Passage des Panoramas is the most characterful of Paris's covered galleries, crammed with quality bars and restaurants, vintage postcard shops and philatelist boutiques. First up is the quirky Victoria Station, where you can dine in what looks like a velvet-lined train carriage, followed by the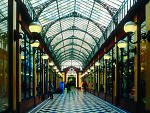 For the full list of covered passages in Paris, click here.In 18th and 19th century Paris, the areas around today's Grands Boulevards created many glass-roofed shopping galleries known as les passages couverts (covered passages). These forerunners to our modern day malls simultaneously allowed you to take a shortcut, shelter from the rain, shop, dine or spend a secluded, debaucherous hour in
More shops...
---
Music & Nightlife in Opéra & Grands Boulevards
Join the Rex Club for a hipster-friendly house party on New Year's Eve. One of the city's longest-running spots for forward-thinking techno and house, the venue shouldn't disappoint come midnight.
More music and nightlife...
---
Cafés & Bars in Opéra & Grands Boulevards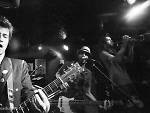 Rated as: 2/5
Price band: 3/4
The formula is quite simple at this pub-cum-club: an excellent selection of beers slakes your thirst, while an extensive repertoire of Britpop - sometimes live (ex-Pulp man and Paris resident Jarvis Cocker has been known to splice the night here, as has Pete Doherty and Franz Ferdinand) - assaults your ears. As a cheeky touch, a bar bell rings for no reason whatsoever, causing first-time visitors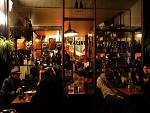 Rated as: 4/5
Price band: 3/4
Critics choice
The 19th-century passage des Panoramas contains an eclectic collection of shops and restaurants - among them this wildly popular wine bar opened by the former owners of La Crèmerie in St-Germain. The menu is limited to superb-quality cheese and charcuterie plates, plus a couple of hot dishes, perhaps pork cheeks stewed in red wine or braised lamb, and a few comforting desserts. Many of the
8 passage des Panoramas, 2e
Main courses €19-€32
More info
Rated as: 4/5
Price band: 2/4
A rare discovery in the usually disappointing Grands Boulevards area, Le BAT is hidden away behind a charmless frontage that you'd hurry past if you didn't know better. A 'tartare bar' at lunch and 'tapas restaurant' at dinner, the young chef Yariv Berrebi has made himself comfortable behind an enormous square bar, flanked by brightly-coloured stools and accompanied by a whole brigade
More Cafés & Bars...
---
Things to see & do in Opéra & Grands Boulevards
---
Write your own review