101 things to do in Paris: nights out
Find the best of Paris with our ultimate list of things to do in the capital
---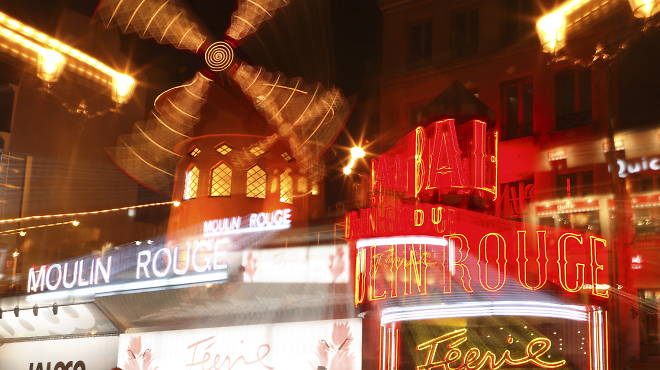 © Elan Fleisher
Scroll through the list below for our pick of the world-class entertainment on offer in Paris. Whether you want to go clubbing, see a film, hear top live music or enjoy the spectacle of the opera, let Time Out's experts be your guide to a great night out in the capital. Think we've missed a great night out in Paris? Let us know and leave a comment in the box below.
The best ways to spend an evening in Paris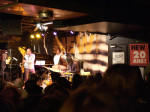 Live jazz
The most exciting global names in jazz regularly come to play in Paris. Check out the sound at New Morning, a low-key club that frequently programmes 'experimental' jazz musicians, or tap your toes to USA biggies at Sunside/Sunset in Châtelet. At the bottom of the same street, Au Duc des Lombards also brings in a stream of international jazz stars. Meanwhile, if you fancy a low-key dinner with live Manouche jazz on the side, give Atelier de Charonne a whirl.
Read more about New Morning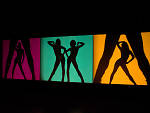 A change of artistic direction and limelight brought in by Dita Von Teese (who performed here for a while) has breathed welcome new life into the Crazy Horse. Yes, it's erotic, and yes, you watch pert-breasted girls slink across stage dressed in nothing but light, but there is nothing remotely seedy about the experience. In fact, it's all rather avant-garde. One note of caution - unlike Paris's other cabarets, the Crazy Horse doesn't have a restaurant.
Read more about Crazy Horse
12 avenue George V, 8e, Paris, France
What's On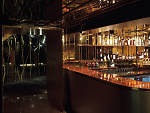 Silencio
David Lynch's Silencio (named after the fetish joint in the director's film Mullholland Drive) is Paris' newest and most coveted private club, giving membership only to those with satisfactory artistic and financial credentials. That doesn't mean you won't get in. After midnight, the Silencio opens to the public, so you can see which A-listers are there, and above all check out the décor which Lynch designed himself - right down to the furniture and gold leaf walls. If the bouncers won't let you in, the Social Club next door is a top spot for live music and a boogie.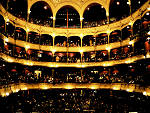 Théâtre du Châtelet has revolutionised Paris' musicals scene and has set about producing classics like West Side Story and The Sound of Music. Turn up for productions that in English, often with a live orchestra - a rarity even by West-End standards. Musical legend Stephen Sondheim reportedly said of the Théâtre du Châtelet's version of his opera 'Sweeney Todd' that they'd cast the best Mrs Lovett he'd ever seen: classical music and dance performances the rest of the year are well worth it too.
Read more about Théâtre du Châtelet
1 place du Châtelet, 1er, Paris, France
What's On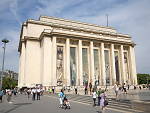 The Théâtre National de Chaillot doesn't just have one of Paris' most sought-after locations, with breathtaking views over the Eiffel Tower, it also offers world-class dance performances by the best international choreographers: the likes of the Trisha Brown Dance Company, William Forsythe and the Royal Flanders Ballet. Check out the regular circus performances too, which mix dance with street theatre and acrobatics – a good option if you're in Paris with children. To make a night of it, Théâtre Chaillot has a handy pasta bar where you can dine before the show.
Read more about Théâtre National de Chaillot
1 place du Trocadéro, 16e, Paris, France
What's On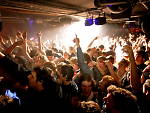 Hit the tiles
Paris's nightlife is positively burning – when you know where to go. To rumble to the rhythm of disco, minimal house and ze French Touch check out the Chacha Club at Châtelet, or Le Régine, where a stream of well-known DJs heat up the dance floor. If you don't mind dicing with bouncers, head to Le Montana where a select crowd parties in what is essentially a cellar. Or pump up the volume at Le Rex Club's release parties and cool club nights.
Read more about Chacha Club and Le Rex Club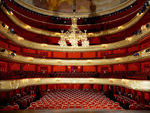 Molière's theatre troupe is still setting the stage on fire. More than 300 years since La Comédie Française was formed it is still the best place to see French classics by the likes of Jean Racine, Pierre Corneille and (of course) Molière. For period performances in breathtaking costumes, book tickets for the red and gold Salle Richelieu, a stunning Italianate 18th-century theatre. Or opt for cutting-edge modern plays by today's authors in the Comédie Française's 1996 Studio-Théâtre.
La Comédie Française
21 rue du Vieux Colombier, 6e, Paris, France, France
What's On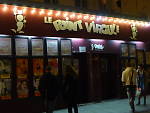 Many a comic's career has been launched at the minuscule Point Virgule theatre in the Marais, where several acts a night tickle your funny bone (or at least attempt to). You'll need to have decent French appreciate the jokes, but it's a fine spot in which to check out the talent of the future. If you like what you see, buy the Point Virgule's forfait spectacles, which allow you access to either two or three shows.
Read more about Le Point Virgule
7 rue Sainte-Croix de la Bretonnerie, 4e, Paris, France
What's On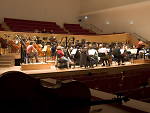 The acoustics in the Art Déco Salle Pleyel were conceived especially for symphonic orchestras, making it one of the best places in Paris for classical concerts. Here you can enjoy a performance by resident orchestras L'Orchestre de Paris and L'Orchestre Philharmonique de Radio France, as well as visiting international ensembles and jazz musicians. The Salle Pleyel's cheapest tickets often seat you behind the orchestra – an unusual spot, but an interesting one - you almost feel part of the orchestra can watch the conductor's facial expressions from up close.
Read more about Salle Pleyel
252 rue du Faubourg Saint-Honoré, 8e, Paris, France
What's On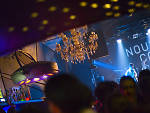 Live indie and electro
As the music industry struggles to sell CDs, groups in Paris are performing more than ever, turning the city's concert venues into hotbeds of sound. For indie rock, pop and electro, head to the 20th to La Maroquinerie or La Flêche d'Or, set inside a former train station. Oberkampf's Nouveau Casino also programmes an exciting line-up of local and international groups; while nearby L'International holds free concerts by new talents (predominantly rock). If you're in Bastille, check out La Mechanique Ondulatoire, where up-and-coming punk, rock and garage bands make a lot of noise.
Read more about La Maroquinerie, La Flêche d'Or and Nouveau Casino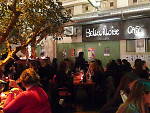 At the top of Menilmontant's hill, La Maroquinerie is a hip multidisciplinary centre. Start your night in the Halle des Oliviers restaurant in the ground floor then head upstairs to the Forum bar for live acoustic sound and cocktails. The bar leads to a lovely terrace with views over Paris' rooftops. After dark, you can either peruse the art expos in the top floor gallery, or head to the Bellevilloise's basement club for a night of cheesy '80s music.
Read more about La Bellevilloise
19-21 rue Boyer, 20e, Paris, France
What's On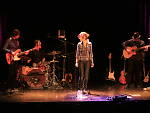 While Britain was living it up with the Beatles, France was developing its text-led Chanson genre. And in Paris, the launchpad for budding Brassens and Gainsbourgs (both of whom sang here) was Les Trois Baudets. It remains committed to Chanson and is the top place to go to hear France's new talent. Most concerts start at 8pm and the Trois Baudets Italian bar-restaurant is open from 6.30pm, so you can fill up on antipasti and pasta before the show.
Read more about Les Trois Baudets
64 boulevard de Clichy, 18e, Paris, France
What's On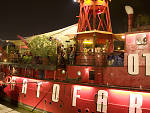 Making waves on the electro circuit is Le Batofar, a converted fireman's boat, docked below the BNF (Bibliothèque Nationale de France) and decked out with art expos. This is where up-for-it Parisians come to hear DJs and VJs (both home-grown and international), see live bands and generally party well into the wee small hours. When you've worked up an appetite, head to the Batofar's restaurant deck for pick-me-ups like duck with potato gratin (served until 11pm).
Read more about Le Batofar
Face au 11 quai François Mauriac, 13e, Paris, France
What's On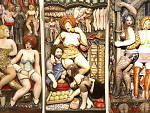 Get gritty in Pigalle
Pigalle may be peppered with the pink neon of sex shops, but it's also a grand spot for a night out on the tiles. Start with a live indie concert at the Boule Noire, or at next-door La Cigale, where the likes of REM and Mark Ronson have played. Then take in some 'culture' at Pigalle's Musée de l'Erotisme, which is much more than just gallery for penile paraphernalia; it's educational, especially the section devoted to Paris' maisons closes. From here, it's on to the Machine du Moulin Rouge at Blanche for more live music and dancing.
Read more about La Cigale, Musée de l'Erotisme and Machine du Moulin Rouge
---