The world in 2062
As the '2062, Back and Forth to the Future' event opens at La Gaîté Lyrique - showcasing artists' ideas of what Paris, France and the world will look like in 50 years - we asked experts in key Time Out cities around the world what the future holds for them...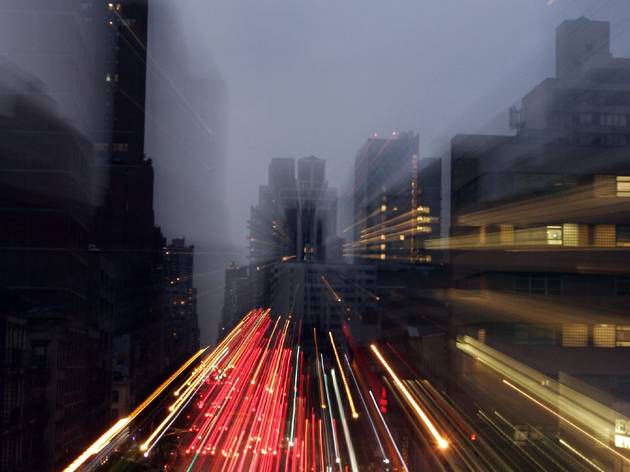 Howard Halle, editor-at-large of Time Out New York, gives us his vision of a submerged but surviving Big Apple... The future of New York City has always depended on the fortunes of its economy, making it hard to predict what will happen. No one in 1962, for example, could have foreseen that by the end of that decade, the city would slide into a 30-year decline, and New Yorkers in 1982 could have scarcely imagined the gentrified metropolis of today. (Brooklyn, the coolest place in the world? Really?) But projecting out 50 years from now is further complicated by another factor beyond anyone's control: Global warming and rising sea levels. Many climate scientists see global sea levels rising seven feet by 2100, but even a one-foot rise would inundate much of lower Manhattan and large swaths of the remaining boroughs. Conceivably, a massive program of building dikes and sea-walls could alleviate the situation somewhat, but then New York would become like New Orleans—a city in a bowl below sea level. The more cost-effective solution is to accept the rising sea-levels and start building on piers over the water. Certain submerged buildings might supply the support for platforms on which new infrastructure could be built, and semi-submerged buildings—high-rises, skyscrapers—could be connected by sky bridges. There could even be submarine structures, created by inflating giant polymer envelopes inside the shells of buildings underwater. Most of the subways would be rendered useless. The parts on higher ground could be salvaged, perhaps, but ferries would likely become a major part of the transportation system. They might even be pilotless, like drones. As for the economy overall, and even the culture, it would be much more green. Given the evidence of the inundation, no one would dispute that fossil fuels are a problem, and so people might finally get serious about solar and wind power with huge collectors for both on rooftops. Along with farms: The difficulties of trucking food into the city might make high-rise micro-farming a big part of the economy. But don't bet too much on fishing, at least close to shore: toxic seepage from drowned structures—think of the millions of tons of plaster, sheetrock, glues for particle board and other chemicals used in construction, dissolving in all that water—would definitely pose a huge problem. Perhaps that could be mitigated by new nano materials that would transform sidewalks and even buildings into water-filtration systems. One thing that will remain the same, though, is that the rents will still be too damn high.
De notre partenaire
Les Lunettes du Pont-Neuf
Lorsque j'ai compris que je ne pouvais plus passer ma vie à plisser les yeux pour tenter d'y voir clair, j'ai dû me résoudre à partir à la conquête d'une paire de lunettes. Alors, pour tenter de trouver la monture parfaite, j'ai décidé de me rendre au 16 rue du Pont Neuf dans une boutique au nom plutôt évocateur : Les Plus Belles Lunettes Du Monde. Fondé en 2006 par un opticien et un designer, ce concept-store propose une vaste sélection de montures de lunettes optiques et solaires pour homme, femme et enfant. En mars 2013, la boutique - rebaptisée Les Lunettes du Pont-Neuf - a été reprise par Gaëlle et Fady, un couple d'opticiens qui partage le même amour des beaux produits. La particularité de cette maison ? L'univers du luxe dans lequel elle s'est clairement positionnée. Mais aux côtés des créateurs d'élite déja présents avant mars 2013 (Chrome Hearts, Linda Farrow, Gold & Wood, Lunor, LGR, Oliver Goldsmith, Sama ou Italia Independent), le couple a ajouté la fantaisie de nouveaux créateurs comme THEO. Bref, ce lieu est dédié aux amoureux de la lunette chic. Pour autant, les petits budgets n'ont pas été oubliés. Après avoir hésité une bonne heure entre deux paires d'Emmanuelle Khanh, je me suis finalement tournée sur une très chouette monture signée Cheap Monday. Cette marque de jean slim fait aussi dans la lunette pour environ 150 €, la monture (soit deux fois moins que des Emmanuelle Khanh). Comme quoi, chic ne rime pas toujours avec gros budget.
Les mots du proprio: "Nous saurons vous accompagner dans le choix intime de LA paire de lunettes! Alliant l'esthétique à une vision parfaite, laisser vous guider!"