Paris' Canals
Trace the city's working-class waterways by boat, bike or on foot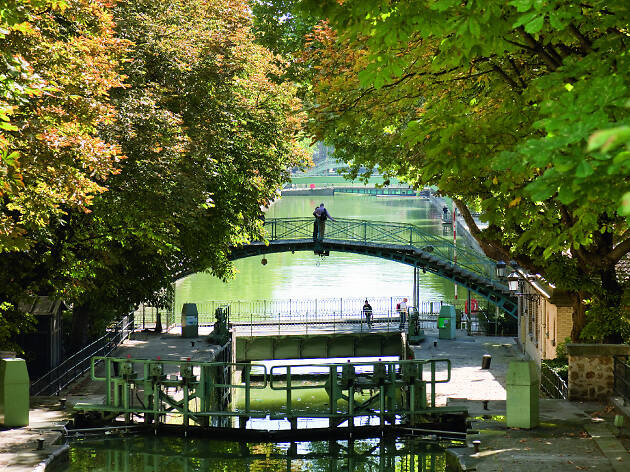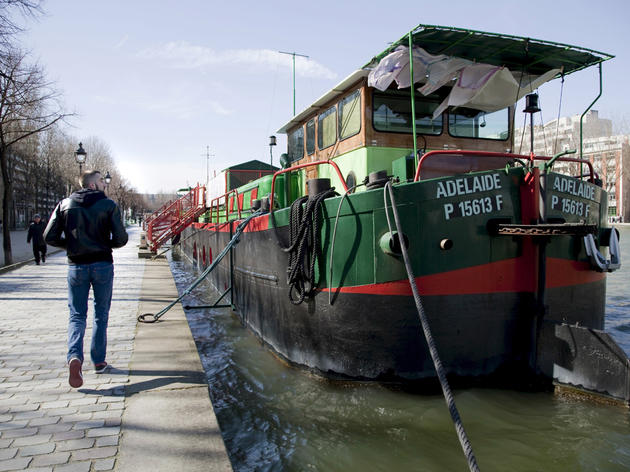 Que faire, Balades et excursions
Before it harboured stalwarts of Paris's nightlife, Point Ephémère and Chez Prune, the Canal St-Martin served an entirely different purpose: Built under Napoleon between 1805 and 1825, it brought drinking water and merchandise to the Imperial capital; then from the late 19th-century onwards it housed factories and industrial warehouses.
Nowadays, many of the factories have become lofts for Paris's ever-growing Bobo (Bohemian-Bourgeois) population, and dozens of bars, restaurants and shops line its quaysides, making its iron footbridges and locks coveted spots for weekend strolls and picnics – especially on Sundays and public holidays when the roads are reserved for walkers and cyclists.
On the east edge of the canal, the Hôpital St-Louis was commissioned in 1607 by Henri IV to house plague victims, built in the same pink brick-and-stone style as Place des Vosges, far enough from the town to prevent infection. Behind the hospital (still working today), rue de la Granges-aux-Belles housed the Montfaucon gibbet in 1233, where victims were hanged and left to rot in the wind. Now that's food for thought while you're downing a quick bière on the water's edge!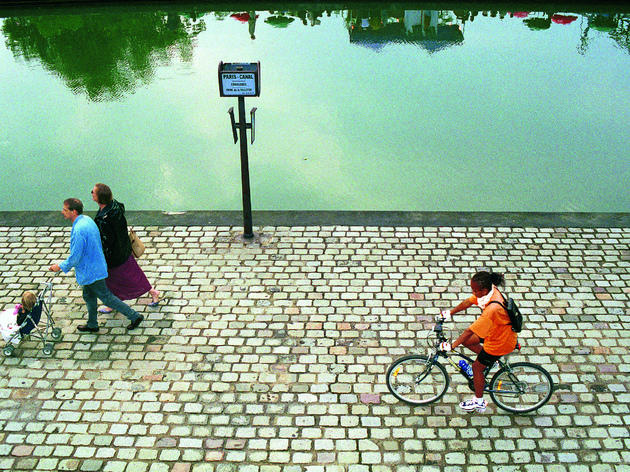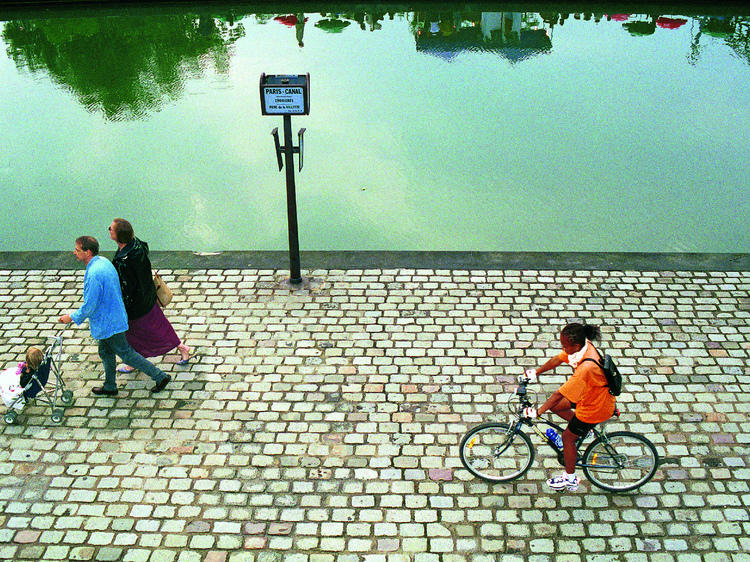 After a gentle, 100km journey from the river Ourcq in Picardie, through the northern Seine-St-Denis suburb and into Paris via Porte de la Villette, the 19th-century Canal de l'Ourcq ends its journey in front of the arty MK2 cinemas at Stalingrad's Bassin de la Villette. It was originally created by Napoleon to provide Paris with drinking water, but largely used for freight haulage before its edges were bestowed with some of the worst 60s and 70s housing in Paris. Nowadays, like the Canal-St-Martin, further downstream, the Canal del'Ourcq draws a trendy crowd, from students to 30-somethings with young families, who come to play boules on the sandy stretches, picnic on the water's edge, and even play ping-pong in the playground areas. At the northern edge of the Bassin is an unusual 1885 hydraulic lifting bridge, Pont de Crimée, which leads to place de Joinville, where a cheap market (on Thursdays and Sundays) sells the best Portuguese chicken in town.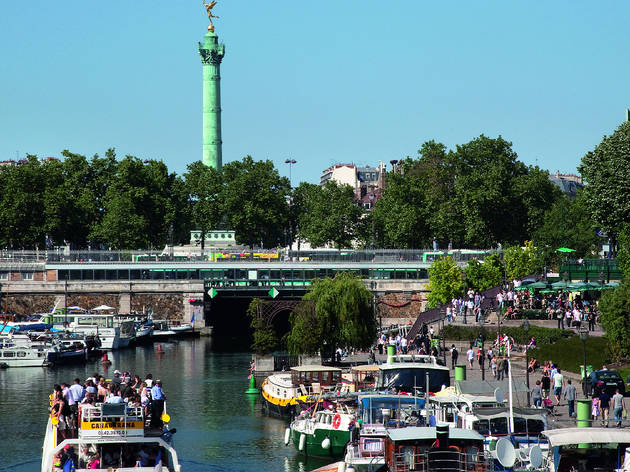 If hell is other people, Paris can be hell. Between jam-packed metros, long museum queues and hoards of sharp-elbowed tourists, the chaos can leave even the most fervent Paris fan in need of time out. Before you contemplate yet another trip to Versailles, captain of the canals, Canauxrama, offers an alternative escapade much nearer to home.
It's nostalgic cruises, angled at Paris old timers, glide along the Canal Saint-Martin and the Canal de l'Ourcq at a blissful snail pace, heading underground before resurfacing to go by four locks, and under the elegant footbridges Amélie sat on in Jean-Pierre Jeunet's 2001 film Amélie Poulain.
Film buffs might also recognize the names of the boats - Arletty and Marcel Carné - respectively named after the leading lady and the director of the 1938 French classic Hôtel du Nord, also filmed along the canal. If you can't get enough of it all, sign up for a day's cruise (May-Sept) along the sleepy River Marne to Guinguette capital Joinville-le-Pont where cheesy accordion music awaits in riverside cafés. Standard cruise departure is from either Bastille's Port de l'Arsenal (opposite 50 bd de la Bastille) or Parc de la Villette.