The Oberkampf Bar Crawl
Sink a swift bière or a tangy mojito on the 'strip'...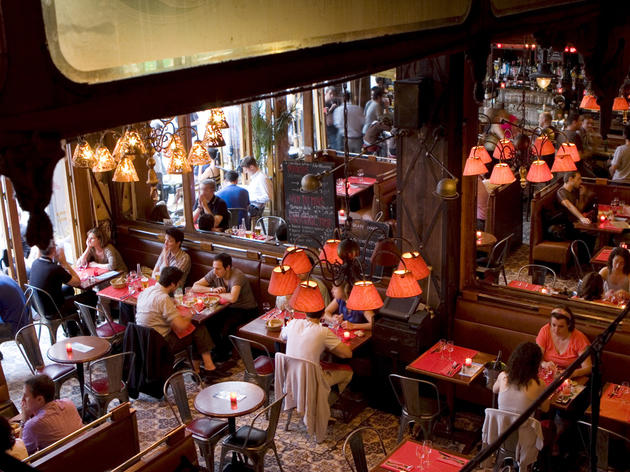 The Oberkampf 'strip' is not a secret initiation ritual performed by newcomers to the 11th arrondissement. Nor does it relate to the strips of fabric made by Christophe-Philippe Oberkampf, Louis XVI's textile genius, after whom the area is named. It actually refers to the bar laden pavements on and around rue Oberkampf - home to the cheapest Happy Hours in the capital and the perfect destination for an all night bar crawl.

De notre partenaire
Mi. K. Do Bar
Situé à deux pas du métro Charonne, le Mi. K. Do Bar est certainement l'une des adresses les plus animées du quartier. On y mange des tapas et des salades préparées sur place dans un décor chaleureux. On y boit bières pression et cocktails maison dont le Mi. K. Do (amaretto, café, citron jaune, sirop de sucre de canne, bitter chocolate). Mais surtout on y danse car, ici, la musique est reine. Prix réduits à l'occasion des after-works du jeudi, shots offerts pendant les soirées de match (à chaque but du PSG bien sûr)... Autant de bonnes raisons de se rendre au Mi. K. Do Bar pour passer une soirée ambiancée entre amis.