The Oberkampf Bar Crawl
Sink a swift bière or a tangy mojito on the 'strip'...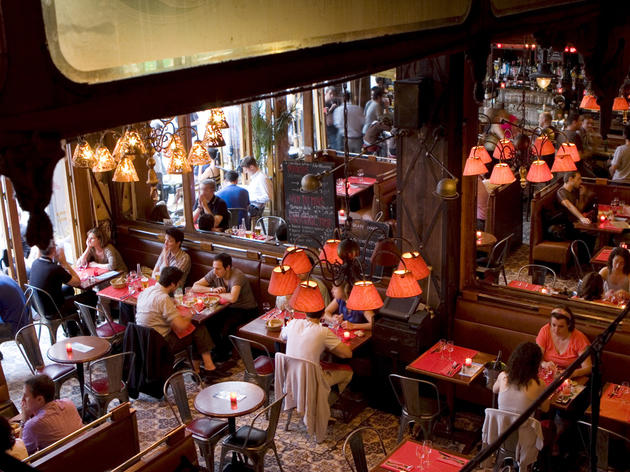 The Oberkampf 'strip' is not a secret initiation ritual performed by newcomers to the 11th arrondissement. Nor does it relate to the strips of fabric made by Christophe-Philippe Oberkampf, Louis XVI's textile genius, after whom the area is named. It actually refers to the bar laden pavements on and around rue Oberkampf - home to the cheapest Happy Hours in the capital and the perfect destination for an all night bar crawl.

De notre partenaire
Le Sanz
Anciennement connu sous le nom de Sanz By Bizz'art, le bar-resto-club branché de Bastille fait peau neuve avec une nouvelle déco, une nouvelle carte, un nouveau chef et un nouveau nom.  De jour comme de nuit, le Sanz est avant tout un lieu de vie. On y vient midi et soir pour déguster des petits plats soigneusement préparés avec des produits frais et de saison mais on s'y rend surtout pour ses soirées, avec lives et DJ sets. Côté ambiance, le Sanz ne démord pas de ses penchants éclectiques. Artistes brésiliens, jazzy, soul, etc., s'y succèdent et la fréquentation est toujours très diversifiée : les étudiants qui boivent des bières artisanales côtoient les touristes, qui eux-mêmes fréquentent (apparemment) votre voisine, plus charmante que jamais.