The Oberkampf Bar Crawl
Sink a swift bière or a tangy mojito on the 'strip'...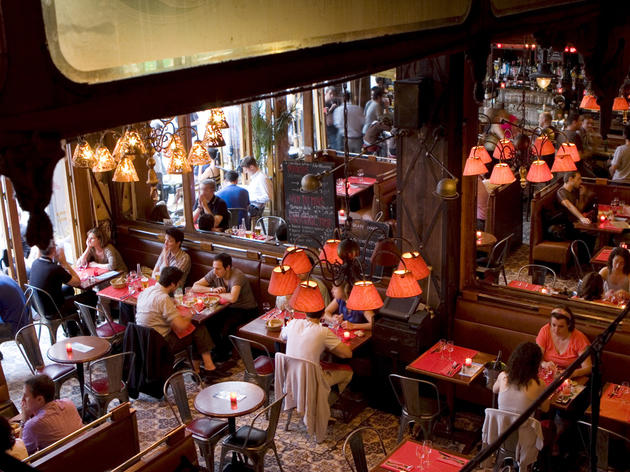 The Oberkampf 'strip' is not a secret initiation ritual performed by newcomers to the 11th arrondissement. Nor does it relate to the strips of fabric made by Christophe-Philippe Oberkampf, Louis XVI's textile genius, after whom the area is named. It actually refers to the bar laden pavements on and around rue Oberkampf - home to the cheapest Happy Hours in the capital and the perfect destination for an all night bar crawl.

De notre partenaire
L'Impasse
Située dans une petite rue sans issue perpendiculaire à la rue Oberkampf, L'Impasse est un lieu hybride, à mi-chemin entre le bar et l'atelier d'artistes. Dans ce grand loft – dont on apprécie autant l'atmosphère que la convivialité –, des pièces chinées par centaines, de grandes tablées, des canapés moelleux, une scène pour les musiciens et performances et un grand bar où s'attardent les habitués. Outre son brunch copieux et sa chouette déco, on aime admirer ses expositions hebdomadaires, déguster ses petits plats chauds bien garnies entre copains. Sans oublier, bien sûr, sa jolie carte de cocktails et de vins bio. Sans aucun doute le lieu idéal pour un apéro arty, sympathique et branché.  
Les mots du proprio: "Concerts Jazz (en début de semaine), vernissages, expositions, résidences artistiques..."