The Oberkampf Bar Crawl
Sink a swift bière or a tangy mojito on the 'strip'...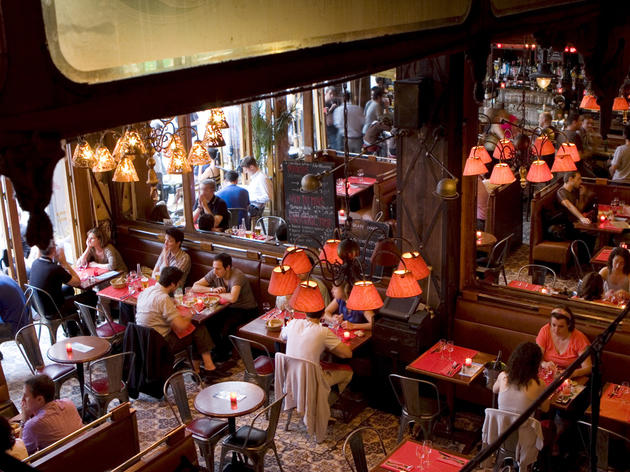 The Oberkampf 'strip' is not a secret initiation ritual performed by newcomers to the 11th arrondissement. Nor does it relate to the strips of fabric made by Christophe-Philippe Oberkampf, Louis XVI's textile genius, after whom the area is named. It actually refers to the bar laden pavements on and around rue Oberkampf - home to the cheapest Happy Hours in the capital and the perfect destination for an all night bar crawl.

De notre partenaire
Le 23
Si le quartier de Montorgueil est aussi vivant la nuit, c'est bel et bien grâce à ses bars. Et le 23 ne déroge pas à la règle. Adresse conviviale à la déco moderne et chaleureurse, le bar anime la rue Saint-Sauveur dès 18h du mardi au samedi. Il y en a pour tous les goûts : bière pression Saint Stefanus, smoothies aux fruits de saison et vins du moment. On s'arrêtera plus longuement sur la carte des cocktails, classiques ou revisités par la maison. Un petit creu ? Le 23 a pensé à toutes les papilles en proposant des assortiments de charcuterie-fromage fournis, mais aussi des planches sucrées composées de pâtisseries et verrines maison. Le bar est privatisable pour tous types d'événements.