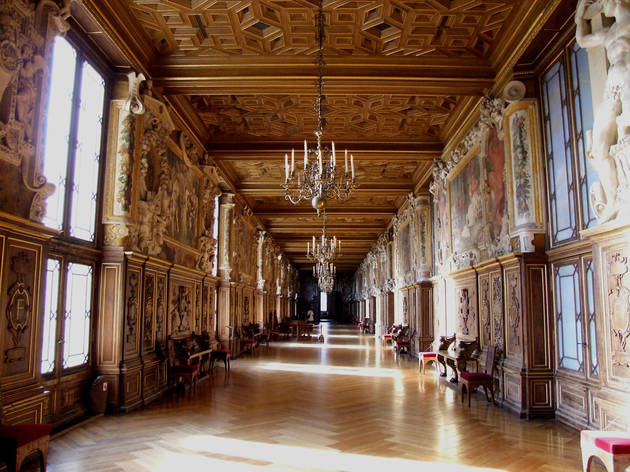 The Château de Fontainebleau, a former hunting lodge, is a real mix of styles. In 1528, François brought in Italian artists and craftsmen to help architect Gilles Le Breton transform a neglected lodge into the finest Italian Mannerist palace in France. This style, noted for its grotesqueries, contorted figures and crazy fireplaces is still visible in the ballroom and Long Gallery. Henri IV added a tennis court, Louis XIII built a double-horsehoe entrance staircase, and Louis XIV and XV added Classical trimmings. Napoleon and Louis-Philippe also spent a fortune on redecoration. The château gardens include Le Nôtre's Grand Parterre and a carp pond in the Jardin Anglais. There's also an informal château park, just outside.
Nom du lieu
Château de Fontainebleau
Contact
Adresse
Place du Général de Gaulle
Fontainebleau
77300

Heures d'ouverture
Wed-Mon 9.30am-5pm (until 6.30pm Apr-Sep)
Transport
Transilien from Garde de Lyon (dir Montargis Sens, or Montereau) to Fontainebleau Avon; then bus 1 to Château (dir Les Lilas)
Prix
€8-€10
Vous êtes propriétaire de ce commerce ?