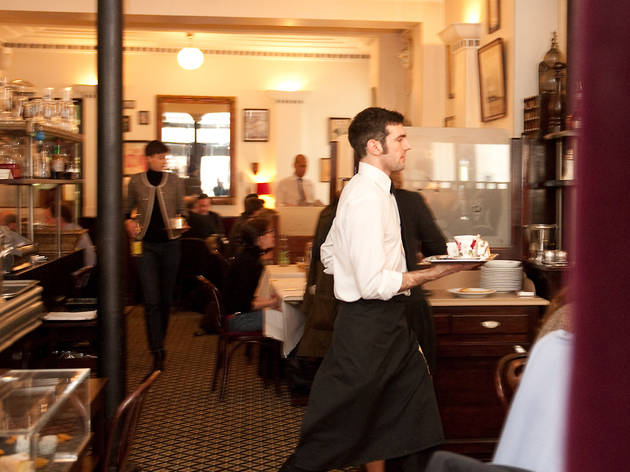 1/5
TAMALET CHRISTINE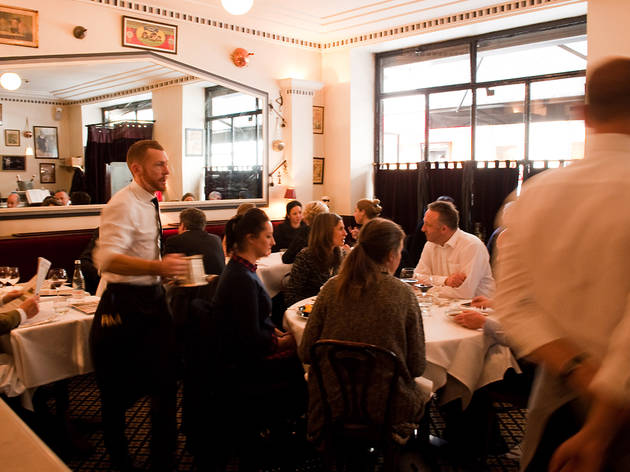 2/5
TAMALET CHRISTINE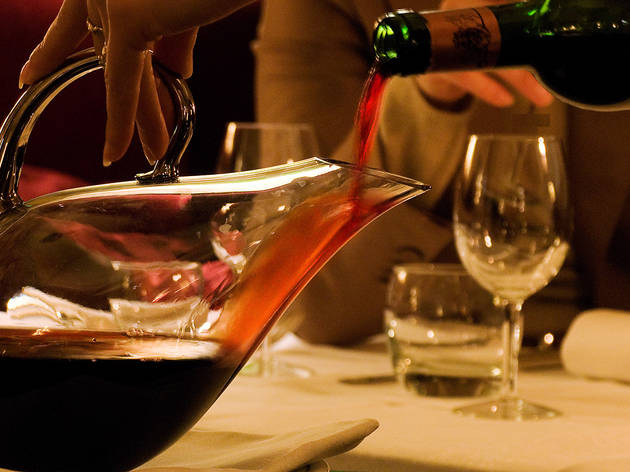 3/5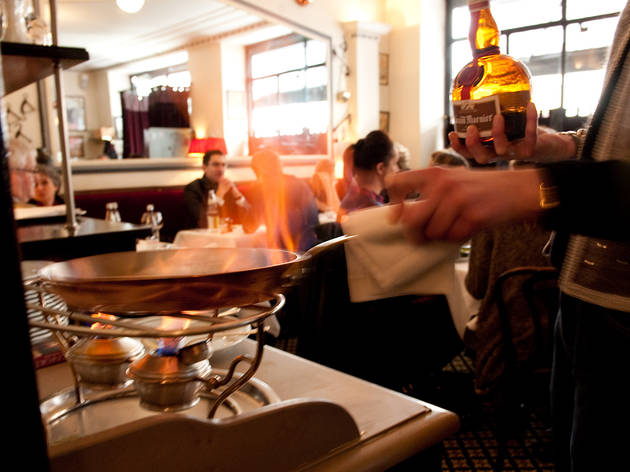 4/5
TAMALET CHRISTINE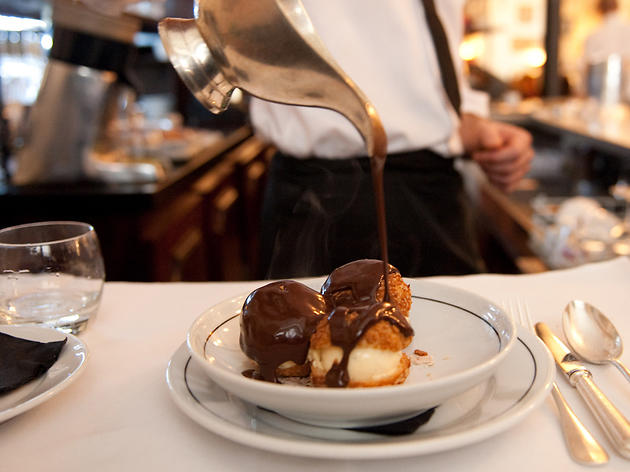 5/5
TAMALET CHRISTINE
Situé dans le cœur du quartier de la Madeleine, Chez Monsieur est une institution dans le quartier. Vous y goûterez une cuisine traditionnelle française : blanquette de veau à l'ancienne, sole meunière française (400 g), des œufs mimosa façon Mimi aux crevettes bio de Madagascar ou encore en dessert des crêpes sautées Suzette. La décoration classique et bourgeoise vous fera voyager hors du temps tout en dégustant des produits de saison. Oui, monsieur !
Nom du lieu
Chez Monsieur
Contact
Adresse
11 rue du Chevalier de Saint-George
8e
Paris
75008

Heures d'ouverture
Du lundi au samedi de midi à 14h30 et de 19h à 22h45
Transport
Métro : Madeleine
Menu
Afficher le menu
Vous êtes propriétaire de ce commerce ?
You may be interested in:
Rating Breakdown
5 star:

1

4 star:

0

3 star:

0

2 star:

0

1 star:

1
If I could rate this restaurant less than one star I would. Having eaten here three or four times previously, I was super excited to eat in again what was my favouirte restaurant in Paris. Very sad to say this is no longer the truth, in fact I would call in the worst restaurant in Paris for its rude and insulting staff.
I ordered the snails, only to send them back as arrived at the table cold. They arrived back again 'Luke warm' at best, when the waiter arrived to take plates away and ask how was the starter, I honestly told him they were still not warm enough and the sauce the snails were in, was more like a gloopy french salad dressing, than what I would expect. I was rudely informed the 'locals prefer this way of eating snails and only a small percentage of customers like it with garlic butter!' This was of course after he leant across me and my meal picked up a piece of bread, dunked it in the remaining sauce on my plate, ate it and declared 'there is nothing wrong with that sauce, but for arguments sake we will take it off the bill'. At that point I was ready to leave, however my husband talked me down.
Then arrive the main courses - I had ordered beef tenderloin and I recieved the chewest, toughest piece of meat I have ever eaten. Once again our waiter arrived at the table to ask how was the food? Before I could even respond he mimicked me in a high pitch voice 'to cold again' before walking away laughing. I literally could not believe my eyes or ears. To say I was done, was an understatement. The waiter then reaproached our table filling up my wine glass and stating that this glass of wine is on me, for how I just acted. Unfortunately there wasn't enough wine in the world to make me stay. I asked for a manager to be told he was the manager, after 20 more minutes of him arguing with me the customer, finally delivered the bill and €60 later with two untouched main courses and full wine glasses we left the restaurant shocked and appalled.
Disgusting service from a truly disgusting individual. I would HIGHLY recommend you avoid this restaurant at ALL COSTS.
La spécialité de la maison, la blanquette de veau, est juste rabelaisienne.
Plus de lieux
De nos partenaires