Playlist hivernale
De quoi réchauffer vos oreilles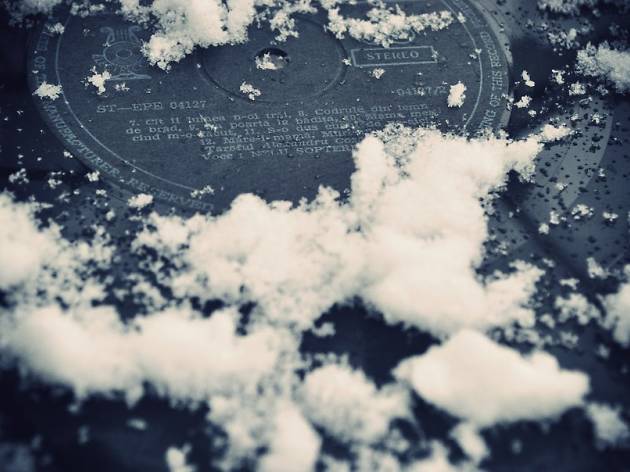 Après un été qui aura duré presque six mois, on accepte la fraîcheur de l'hiver sans trop de difficultés. On se dorlote, on se goinfre, on arbore fièrement son manteau en moumoute et son pull de noël. Épris de nostalgie et d'une grosse envie d'hiberner, on s'accorde un peu de répit. On met son casque sur les oreilles et on prend le temps d'observer notre ville déguisée de lumières, le nez rouge et les oreilles attentives. Voici 30 morceaux qui vous accompagneront dans votre quête de sérénité hivernale.
Cliquez sur le bouton play, ou suivant pour passer les morceaux.
Tracklist :

1. 'Mama' Estelle and Jimmy Yancey - Santa Fe Blues
2. J Dilla- Flowers
3. Trance Farmers - Lone Stars
4. Spooks - Karma Hotel
5. West Coast Pop Art Experimental Band - Eighteen Is Over The Hill
6. Badbadnotgood - Kaleidoscope (Kaytranada's Flip)
7. Camille "Lil" Bob - Stop
8. Elder Island - The Big Unknown
9. Phaçade - Ascension
10. Skip James - Cypress Grove Blues
11. Andrés - Drama Around The Corner
12. Wampire - Orchards
13. Ouska - Miam Miam Miam
14. Anja Garbarek - I won't hurt you
15. The Peddlers - On A Clear Day You Can See
16. Forever Primal Scream - Carry Me Home
17. Alessi Brothers - Seabird
18. Eli Prince & Kid Willis - Cosa
19. One Self - Bluebird
20. Session Victim - Hyuwee
21. Silk Rhodes - Pains
22. Son Lux - Easy I A Pocket Party (Blogothèque version)
23. Jungle - Time
24. The Commodores - Girl I Think The World About You
25. Ouska - Cuban Sun
26. Glenn Astro & Imyrmind -- Pimmelmann (Arbeitstitel)
27. First World - Mad Weed
28. La Luz - Call Me in the Day
29. Frànçois & The Atlas Mountains - La Fille Aux Cheveux de Soie (Isaac Delusion Remix)
30. 'O Venezia, Venaga, Venusia' (Il Casanova OST) - Nino Rota
Vous aimerez peut-être...